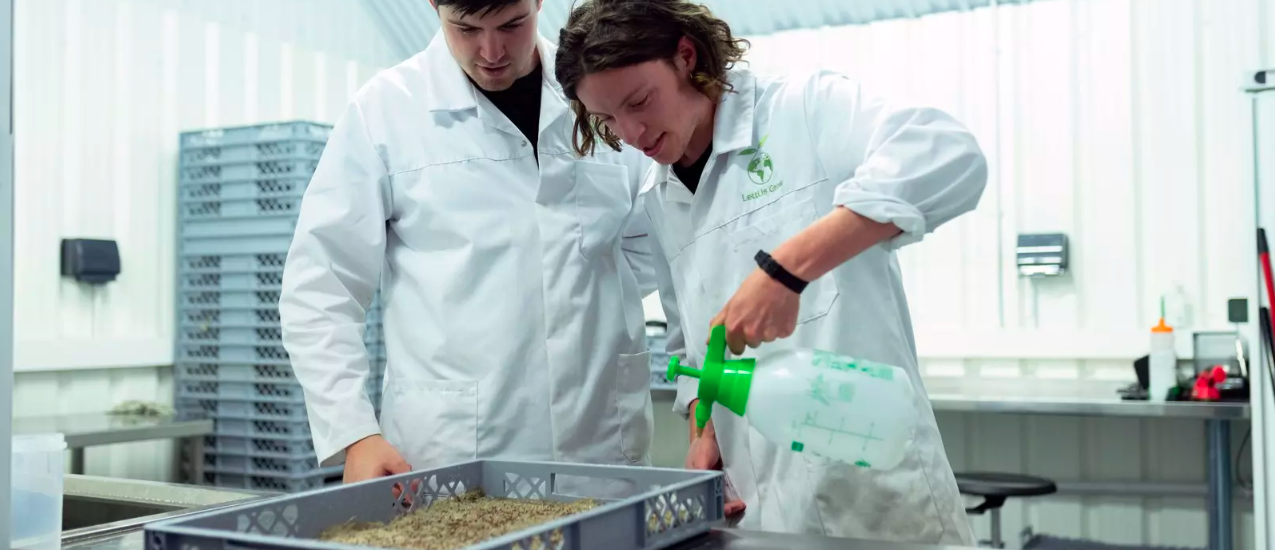 This article is part of the World Economic Forum Annual Meeting
Biotechnology provides powerful solutions to many of today's climate, health and sustainability challenges, but implementing them comes with its own set of issues.
Transformative biosolutions face long approval processes before they can be released on the market, making the development of new and more sustainable products less attractive.
Legislators, regulators and industry must partner to adopt a new generation of biotech solutions, while business leaders and governments must collaborate.
We live in a dynamic and rapidly changing world. There are many challenges to solve – feeding growing populations, mitigating climate change and getting more out of our shared resources. The war in Ukraine and subsequent shortage of wheat, corn and fertilizer ingredients have made the severity of these challenges even more evident, affecting the supply of food and energy on a global scale. Now more than ever, we need answers to the world's climate, health and sustainability challenges.
Have you read?
How technology can help address challenges in agriculture
3 ways autonomous farming is driving a new era of agriculture
How much will climate change cost agriculture? This economist is finding out
How to follow Davos 2022
Biotechnology can provide powerful biosolutions to address these issues. Imagine if we could replace the use of harmful chemicals for crop protection in our food production with biological alternatives that do not harm biodiversity. Or if we could use biology to reduce the levels of CO2 in the atmosphere and turn it into valuable raw materials to reduce the industry's reliance on fossil fuels. Or if alternative proteins could replace animal proteins, significantly reducing climate impact and land use.
Yet, implementing these solutions comes with its own set of issues. Regulatory frameworks and approval processes need to catch up with the new biological possibilities – and we are in a hurry.
Transformative biosolutions: mitigating climate change
While the technology to achieve and realize these critical benefits exists, transformative biosolutions face long approval processes before they can be released on the market. As a result, developing new and more sustainable products becomes less attractive. For example, biobased solutions, like those enabling sustainable crop cultivation, currently take approximately seven years to be approved under the current EU system, while it only takes approximately two years in the US. To incentivize the shift, we need fast-track approval processes for biosolutions that contribute to the green transformation.
The global biotech industry is committed to accelerating the journey toward climate-neutrality and, today, tremendous strides are being made towards harnessing the powers of biology to create sustainable solutions.